Videos

Videos of Nikisha Reyes

ORIGINALS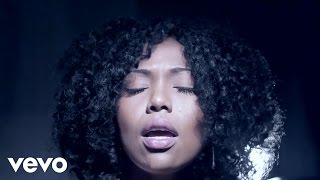 Life Is Worth More Than Money (Calypso)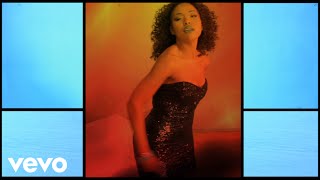 Take Me High Ft. Tony Magik
Life Is Worth More Than Money (Calypso)

Life Is Worth More Than Money, is a Calypso Ballad, composed by Nikisha Reyes, which highlights our everyday struggles in life to earn enough to afford a comfortable living. The ever increasing cost of living, was Nikisha's Inspiration for this song, with the ever growing gap between the working and upper class in our society. Nikisha's aim in this composition is to remind the listener, that being kind, reaching out to someone in need, and spending time with those that love you is priceless. Written by Nikisha Reyes Composed and Arranged by Nikisha Reyes and Clint De-Leon Producer - Nikisha Reyes Executive Producer - Clint Deleon Mixed and Mastered by Trendsetter Productions Mark Abouhamad

Take Me High Ft. Tony Magik

Take Me High, is the latest single to be released by Nikisha Reyes (ft. Tony Magik). The song was written by Nikisha and co-written / produced by Tony Magik. Nikisha Reyes has worked with notable producers such as Ben Cocks ("So Cold") and Precision Productions' Ashwin Seegobin ("Dance with me" and "Supernova"). Nikisha's latest collaboration with Tony Magik on "take me high" is up there with her very best, effortlessly infusing the song with energy and passion. Tony Magik, as a respected DJ on the London club and radio scene, is noted for his eclectic sets. This production reflects his penchant for fusing different genres of music. "Take me high" mixes resplendent Brit pop with Caribbean sunshine vibes to make a must have addition to your music collection.

ACOUSTIC

Strong Woman
Mama Rest In Peace
Strong Woman

Original Composition by Nikisha Reyes.

Mama Rest In Peace

Original Composition in Dedication to Nikisha Reyes, Late Great Grandmother
YOUTUBE COVERS:

All Of Me - Nikisha Reyes ft. Roadz Reggae
Drunk In Love Reggae Cover
All Of Me - Nikisha Reyes ft. Roadz Reggae

Nikisha Reyes Covers Hit song- All Of Me by John Legend, in Reggae style, Produced by Roadz Reggae.

Drunk In Love Reggae Cover

Beyonce's Drunk In Love covered by Nikisha In Reggae Style